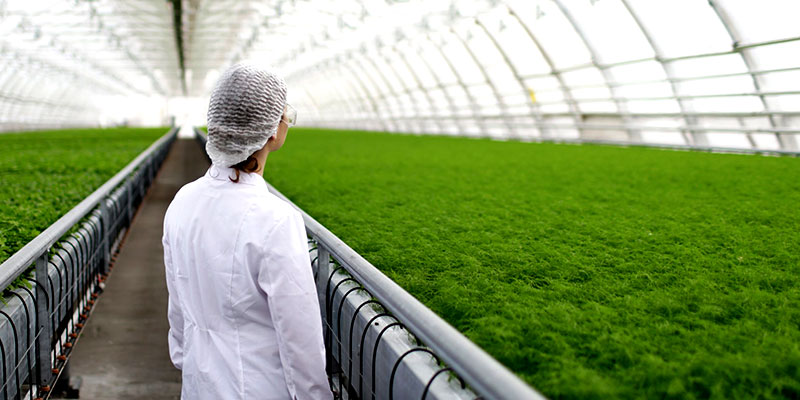 Taking care of your crops since 1978
CODIAGRO is a company that has been working in the agricultural sector since 1978, always linked to the research and to the exhaustive search of the most technically advanced agricultural solutions, with a spirit of maximum respect for the environment.
Since its creation CODIAGRO has been looking for sustainable answers to the problems of the crops, in the plant physiology and not in the abusive use of agrochemicals and fertilizers.
Our aim is to manage in a non-aggressive way, the nutrition and the work of the plants, in order to achieve the maximum production and the highest quality of their fruits.
Our particular vision of plant nutrition and its application in Agriculture has led us to design our own patents and technical processes to produce products and specific solutions that are truly new and revolutionary in their concepts and way of working, always aimed at production and quality.
This innovative spirit has materialised in the internationalisation of our products in more than 35 countries. For this fact, several recognitions have been obtained, in the form of prizes and accreditations, granted thanks to our export orientation.
The basis of the company's success lies in a comprehensive relationship with distributors, of constant support and training, which manages to transfer that trust to the end customer, the producer.
In order to achieve this ambitious project, the company has moved to the town of Vall d' Alba (Castellón) to new facilities of more than 10,000 m2 equipped with the most modern technology in the production, logistics and R+D+I areas and with new and functional offices.
The work spaces that make up these facilities are inspired by plant morphology and promote an organised, sustainable and efficient work environment.